Welcome to Tri-Wall
We design and deliver only the highest quality products to our customer. We will analyze your current packaging system for improvements and our proposed designwill incorporate the improvements. Samples would be provided for your testing and evaluation. Tri-wall can contribute to significant cost reduction and overall material handling costs
What we provide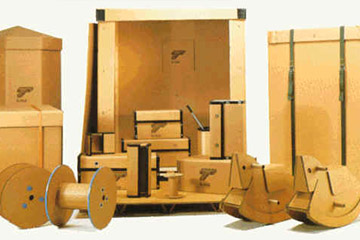 Tri-Wall offers custom solutions to tough packaging problems. Pictured are some of the styles which are representative of the wide variety of containers that can be designed for your particular need. Manufactured of tough AAA Tri-Wall Pak fiberboard, Tri-Wall containers are available in grades 850G, 1100G and 1300G.
Tri-Wall Uni-Pak® is lightweight but strong when stacked, easy to assemble and space efficient when collapsed. It doesn't need banding, nails or tape and it stacks safely without racking. It is maintenance-free and its versatility has been proven long-term in numerous applications, including Just-In-Time delivery schedules.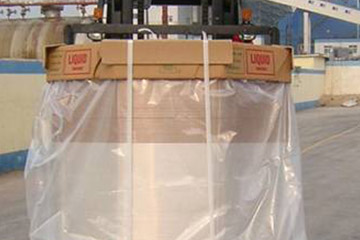 This Liquid packaging systems has been in USA market over 20years and its quality and reliability has been proven. The EZ-BULK® is being used for variety of products ranging from chemical to food grade products and is also for the shipment and storage of non-hazardous liquid products. It has captured ¼ market share in USA liquid packaging industry.